Meeting Time and Place
2nd and 4th Wednesday
of each month at 7:30 pm
at The Boar's Nest, Patton Mills Road, Fort Ann, NY
Contact Info.
Kingsbury Barnstormers
PO Box 121
Hudson Falls, NY 12839
E-mail: barnstormers@snowclubs.com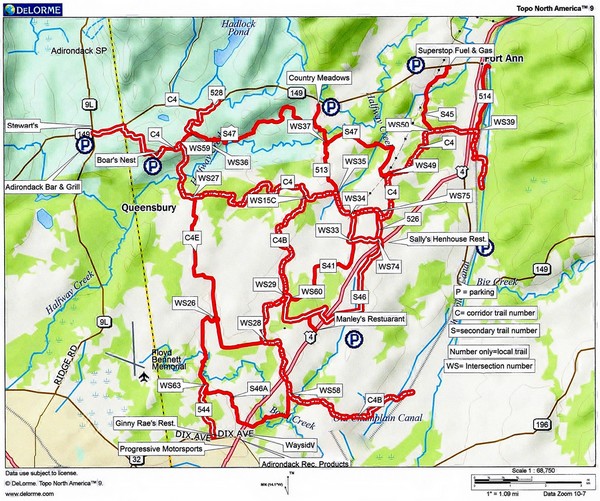 Click HERE for larger version of map.
Snowmobiles using the trails must be registered and insured.

Minors from the ages of 10 through 18 must possess a safety course to operate a snowmobile unsupervised on the trails.

Safety courses for minors and adults are available. Contact Debbie Perkins (747-4609) for more information.

The county trail system is patrolled by various law enforcement agencies.