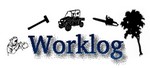 Meeting Time and Place
2nd and 4th Wednesday
of each month at 7:30 pm
at The Boar's Nest, Patton Mills Road, Fort Ann, NY
Contact Info.
Kingsbury Barnstormers
PO Box 121
Hudson Falls, NY 12839
E-mail: barnstormers@snowclubs.com
News Updates
---
Tuesday, October 24, 2017
Club events and meetings
Debbie @ 11:16 pm EDT

Wednesday, October 11, 2017
cans and bottles to be used for trails and grooming
Debbie @ 5:01 pm EDT

renew membership by December 1
Debbie @ 4:56 pm EDT

Wednesday, April 26, 2017
Annual Meeting/Election of Officers
Debbie @ 11:26 am EDT

Wednesday, March 22, 2017
meeting 3/22
Debbie @ 12:16 pm EDT

Saturday, March 18, 2017
TRAIL CLOSINGS
Debbie @ 2:06 pm EDT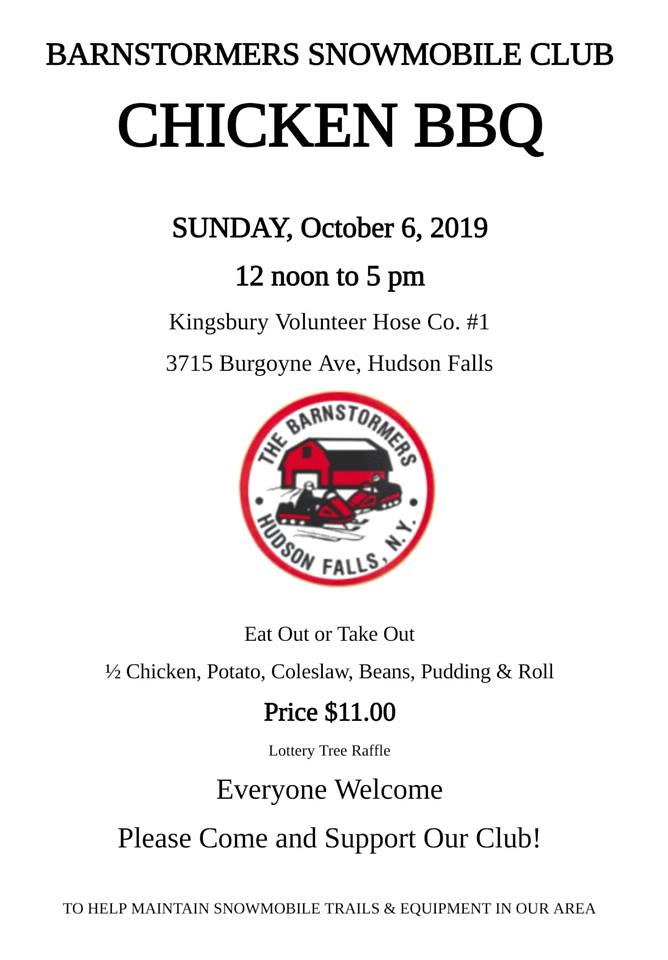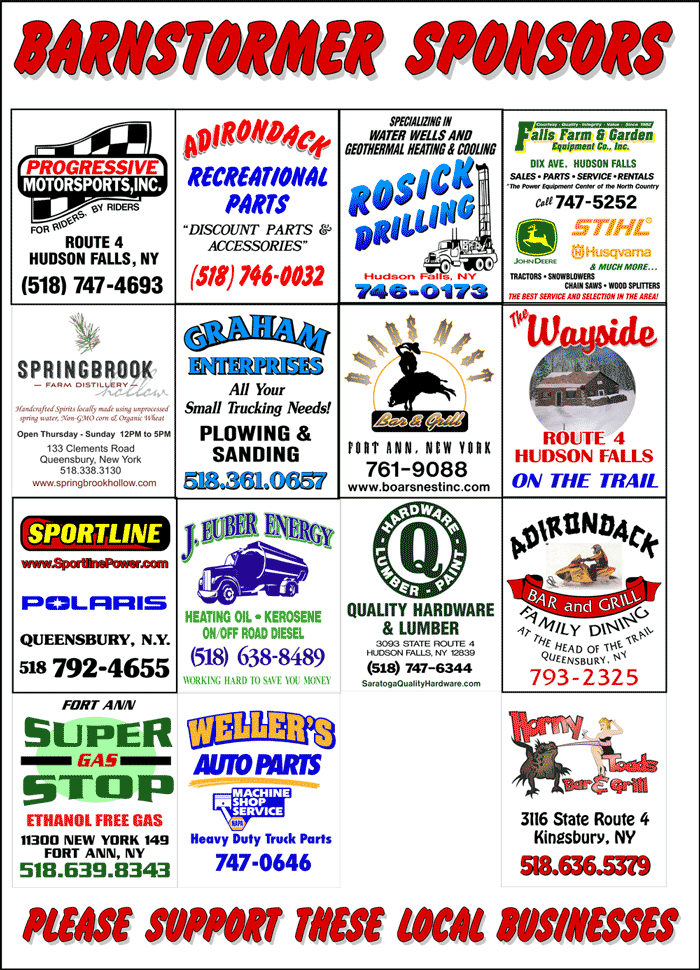 ---
The Barnstormers Snowmobile Club was established in 1969.
We are members of the Washington County Association of Snowmobile Clubs and the New York State Snowmobile Association.
All members of the Barnstormers are also individual members of NYSSA.
It was established to promote safe, courteous, wise and lawful use of
snowmobiles for individual and family recreation.
Meetings are held on 2nd and 4th Wednesday of each month at 7:30 pm at The Boar's Nest, Patton Mills Road, Fort Ann, NY
Snowmobiles using the trails must be registered and insured.

Minors from the ages of 10 through 18 must possess a safety course to operate a snowmobile unsupervised on the trails.

Safety courses for minors and adults are available. Contact Keith Elms @ (518) 232-7733 or e-mail koutdoors59@roadrunner.com for more information.

The county trail system is patrolled by various law enforcement agencies.
Officers for 2016-17
President-- Dave Perkins
Phone: 518- 747-4609 or jenval@roadrunner.com

Vice-President-- Brian Sullivan
Phone: 518-744-6681 or bsullivan08@yahoo.com

Secretary--Debbie Perkins
Phone: 518-747-4609 or debbieperkins@roadrunner.com

Corresponding Secretary--Karen Rosick
Phone: 518-796-0699 or krosick@yahoo.com.com

Treasurer--Hank Dashnaw
Phone: 518-584-2245 or Trikeman@nycap.rr.com

Membership Coordinator--Karen Linendoll
Phone: 518-222-8460 or 753linendoll@gmail.com

Trail Manager - Ron Jarvis
barnstormers@roadrunner.com

Board of Directors

Dave Rosick--518-796-5024
Ben Brewer - 518 361-5656
Bill West - 518-747-0498

Washington County Trails Coordinator

Dave Perkins--518-747-4609


Recently several local businesses have stepped forward to become sponsors of the Barnstormers Snowmobile Club.
The businesses listed have provided monetary funds to help defray the cost of maintaining the snowmobile trails in the Kingsbury and Fort Ann areas.
As you ride the Barnstormers Trails you may see our groomers with signs on them advertising the businesses listed.
Please support them whenever possible.
Thank you.
The Barnstormers Snowmobile Club.