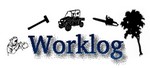 Meeting Time and Place
2nd Wednesday the Board of Directors Meet
4th Wednesday full club meeting
7:30 pm at the Boar's Nest, Patton Mills Rd, Fort Ann
Contact Info.
Kingsbury Barnstormers
PO Box 121
Hudson Falls, NY 12839
E-mail: barnstormers@snowclubs.com
News Updates
---
Tuesday, December 11, 2018
Christmas Pot-Luck/Meeting
Debbie @ 4:14 pm EDT

Thursday, November 08, 2018
TRAIL REROUTE -HELP NEEDED
Debbie @ 8:41 am EDT

Wednesday, November 07, 2018
Groomer repair
Debbie @ 7:34 am EDT

Tuesday, October 23, 2018
Club meeting
Debbie @ 11:57 pm EDT

Friday, September 21, 2018
Bridge Repair Date changed
Debbie @ 6:33 pm EDT

Tuesday, September 18, 2018
Bridge Reparis
Debbie @ 2:11 pm EDT
---
Officers for 2018-19
President-- Dave Perkins
Phone: 518- 747-4609 or jenval@roadrunner.com

Vice-President-- Brian Sullivan
Phone: 518-744-6681 or bsullivan08@yahoo.com

Secretary--Debbie Perkins
Phone: 518-747-4609 or debbieperkins@roadrunner.com

Corresponding Secretary--Laurie Desourdy


Treasurer--Hank Dashnaw
Phone: 518-584-2245 or Trikeman@nycap.rr.com

Membership Coordinator--Karen Linendoll
Phone: 518-222-8460 or 753linendoll@gmail.com

Trail Manager - Dave Perkins
Phone: 518- 747-4609 or jenval@roadrunner.com

Board of Directors

Dave Rosick--518-796-5024
Ben Brewer - 518 361-5656
Marvin Desourdy

Washington County Trails Coordinator

Dave Perkins--518-747-4609


Recently several local businesses have stepped forward to become sponsors of the Barnstormers Snowmobile Club.
The businesses listed have provided monetary funds to help defray the cost of maintaining the snowmobile trails in the Kingsbury and Fort Ann areas.
As you ride the Barnstormers Trails you may see our groomers with signs on them advertising the businesses listed.
Please support them whenever possible.
Thank you.
The Barnstormers Snowmobile Club.